Banned Massal Amazon Jerman awal tahun 2013 ini membuat banyak temen – temen sesama pemain amazon lemas. Beberapa update status di wall FB, group maupun chat untuk menumpahkan kekesalannya. Cukup bisa dimaklumi, karena saya juga merasakan kekesalan yang sama. Kerja berbulan – bulan akhirnya harus berakhir dengan closed account. Tak ada alasan yang cukup jelas kenapa sampai amazon jerman (amazon.de) bersih – bersih akun para affiliater nya. Sedangkan untuk yang bermain dimedan US, UK, FR (prancis), ataupun JP (jepang) sepertinya masih adem ayem saja.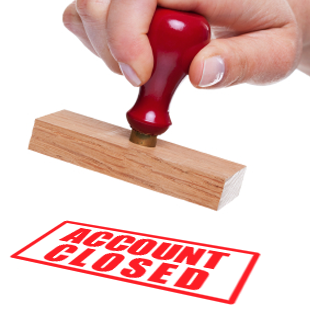 Salah seorang teman saya yang bermain multi account di amazon jerman, tetap saja diberantas semua, tak tersisa satu akunpun. Saya sendiri yang hanya mengunakan dua akun, kedua – duanya juga closed :'( Untung saja akun yang terakhir menggunakan AGC (Amazon Gift Card) sebagai metode pembayarannya, jadi masih sempat menerima pembayaran tepat sehari sebelum di kick sama si Mijon. Lumayanlah buat pesangan :D Meski sebenarnya perasaan masih nggrundel dan sakit hati ga terima di phk sepihak >_<
Berikut ini adalah balasan surat dari Amazon setelah 2 hari sebelumnya saya mengajukan komplain meminta referral fees untuk akun pertama yang seharusnya sudah saya terima melalui check tapi sampai akun saya di closed check tersebut belum nyampe – nyampe juga kerumah :(
Hello,
A review of your account showed that an account that is affiliated with you or acting in concert with
has been previously closed due to violations of our Operating Agreement.
Therefore, you are not eligible to participate in the Associates Program and your account has been closed
and no further payments will be made.
You can review section 4 (Programme Requirements) of the Operating Agreement here:
https://partnernet.amazon.de/gp/associates/promo/operatingagreementoct2012
Any other accounts you may have or create in the future may also be closed.
We appreciate your understanding.
Freundliche Grüße
David Winter
Unser Ziel: das kundenfreundlichste Unternehmen der Welt zu sein. Ihr Feedback hilft uns dabei.
http://www.amazon.de/
==============================
Dan dibawah ini adalah komplain saya sebelumnya yang meminta jatah pesangon dari fererral fees saya yang seharusnya sudah cair tersebut. Karena kemampuan bahasa inggris yang kurang memadai, terpaksa meminta bantuan sang istri tercinta untuk menerjemahkan ke bahasa bule (enaknya punya istri mantan content writer :D )
Topic:
Inaktives Partnerkonto
Name:
Imam Rohadi
Email Address:
[email protected]
Associate ID:
dbesprorev-21
Website URL:
xxxx .com
Payee Name:
Imam Rohadi
Comments:
Dear Amazon,
Regarding with my closed account, here are several basic questions I want to ask.
1. Why my account at amazon.de were being closed? while the fact is I have taken a very careful steps and have tried to follow all the Terms of Service available at Amazon.de. Such as making disclosure at the sites that serve amazon ads, not to display explicit content such as porn, gambling, etc) and some more rules on the TOS.
2. Can I get the referral fees in October 2012, and November 2012? As you should know that until today, I still have not received the October' check (which should had arrived to my address). About this issue, could you please switch my referral fees from check to Amazon Gift Card? I beg the Amazon.de can replace my referral fees from checks into Amazon Gift Card and send it to my email because I have worked hard to earn referral fees by promoting goods in Amazon.De. It kills me to find out that all my hard work just feels so useless and in vain.
Please email me immediately because I really really want to know where the fault lies.
Respectfully,
Rohadi
Meski gagal meminta pesangon yang sudah seharusnya menjadi milik saya (karena ngerasa ga melakukan kesalahan apa-apa), saya tidak akan menyerah. Untuk sementara fokus dulu ke bisnis sampingan yang bisa cepet ROI.  Setelah modal cukup, baru hajar lagi si Mijon, kali ini dengan lebih banyak multi account dan strategi yang lebih rapi.  Menyerah dengan Amazon Jerman, jangan sampai dehh……:D Ganbatte…!!