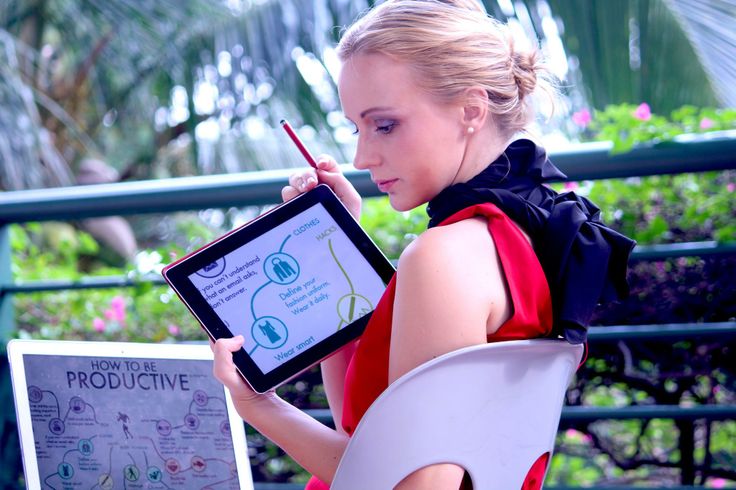 Information Overload dan Mind Mapping, dua istilah yang mungkin cukup asing untuk mereka yang baru mengenal internet.
Beberapa tahun belakangan, perkembangan teknologi khususnya internet dan gadget maju dengan sangat pesat. Kemajuan teknologi ini membuat kita makin dimanjakan dalam mengakses berbagai informasi terbaru. Mulai dari bisnis, entertainment, olahraga sampai politik semua tersaji lengkap dengan akses yang sangat mudah, cukup dengan terkoneksi ke internet.
Sayangnya, kemudahan dalam mengakses informasi ini jika tidak dimanage dengan baik bisa berakibat negative karena membuat kita jadi kurang produktif. Istilah yang sering dipakai adalah information overload.

"Information overload (also known as infobesity or infoxication) refers to the difficulty a person can have understanding an issue and making decisions that can be caused by the presence of too much information." (Wikipedia)
Jadi, information overload adalah keadaan dimana seseorang menjadi lebih sulit untuk memahami masalah dan membuat keputusan karena terlalu banyak informasi yang diserap.
Jika Anda mengalami hal seperti ini, Anda bisa mencoba menggunakan cara Mind Mapping untuk mengatasinya.
Apa itu Mind Mapping ??
"A mind map is a diagram used to visually organize information. A mind map is often created around a single concept, drawn as an image in the center of a blank landscape page, to which associated representations of ideas such as images, words and parts of words are added. Major ideas are connected directly to the central concept, and other ideas branch out from those." (Wikipedia)
Mind Map adalah diagram yang digunakan untuk mengatur informasi secara visual. Biasanya diagram dimulai dari satu ide pokok yang kemudian terdiri dari sub-sub ide dan kemudian berkembang (bercabang) lagi menjadi sub-sub yang lebih banyak dan kompleks.
Teringat dulu ketika masih sekolah bapak/ibu guru sering menggunakan cara ini untuk menerangkan tentang materi pelajaran di papan tulis (meski saya tidak yakin kalau mereka paham bahwa mereka sedang membuat mind map).
Mind map dahulu biasa ditulis manual menggunakan tangan. Dengan kemajuan teknologi, kini Anda tidak perlu repot-repot mencari pulpen dan kertas karena Anda bisa menuliskannya langsung ke dalam softawe/aplikasi. Banyak software untuk Mind Mapping bertebaran di internet, salah satu yang saya rekomendasikan adalah Xmind.
Kenapa Xmind ? Karena software ini cukup komplit dengan navigasi yang mudah, interface yang enak dilihat, icon-icon pendukung yang catchy, serta yang tidak kalah penting, tersedia juga dalam versi gratisan (free). Anda bisa mendownloadnya disini.
Dengan Xmind Anda bisa membuat berbagai macam mind mapping. Informasi yang Anda terima bisa dengan mudah Anda rangkum dengan mengambil ide-ide utamanya saja (poin pokok) sehingga Anda bisa menerjemahkan pesan-pesan utama yang terkandung dari informasi tersebut dengan lebih mudah.
Apakah Anda pernah membaca buku atau tulisan yang panjang lalu seminggu atau sebulan kemudian Anda lupa isinya tentang apa? Itu karena informasi yang Anda serap terlalu banyak sehingga Anda lupa poin-poin utama yang ada dalam informasi tersebut.
Anda juga bisa melakukan mind mapping untuk berbagai hal. Dalam bidang bisnis/kerja misalnya, Anda bisa melakukan mind mapping untuk mengatur jadwal kerja, struktur karyawan, pendelegasian tugas, dan sebagainya. Ide untuk proyek website, goal setting, atau optimasi SEO off-page yang sebelumnya ruwet pun bisa menjadi lebih simpel dan terstruktur dengan software ini.
Berikut ini beberapa contoh Mind Mapping yang saya lakukan dengan Xmind: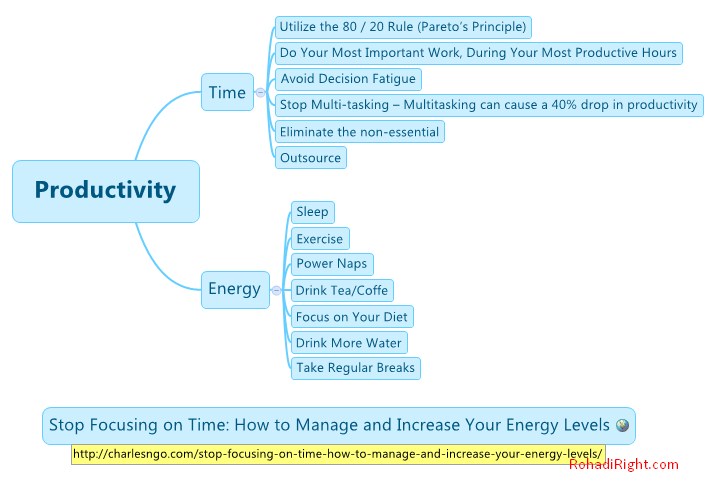 Anda bisa bereksplorasi sesuka hati Anda. Kalaupun nanti Anda ternyata kurang nyaman menggunakan software ini, Anda bisa mencoba software lain yang banyak tersedia di internet.
Jika Anda termasuk orang yang banyak ide dan planning namun susah dalam mengeksekusi, Xmind ini adalah your must-have tool.
Bagaimana menurut Anda? Apakah Anda tertarik untuk ber-mind mapping ria? Ataukah menurut Anda kegiatan ini useless dan kurang bermanfaat? Mari berbagi di kotak komentar :)
Referensi :